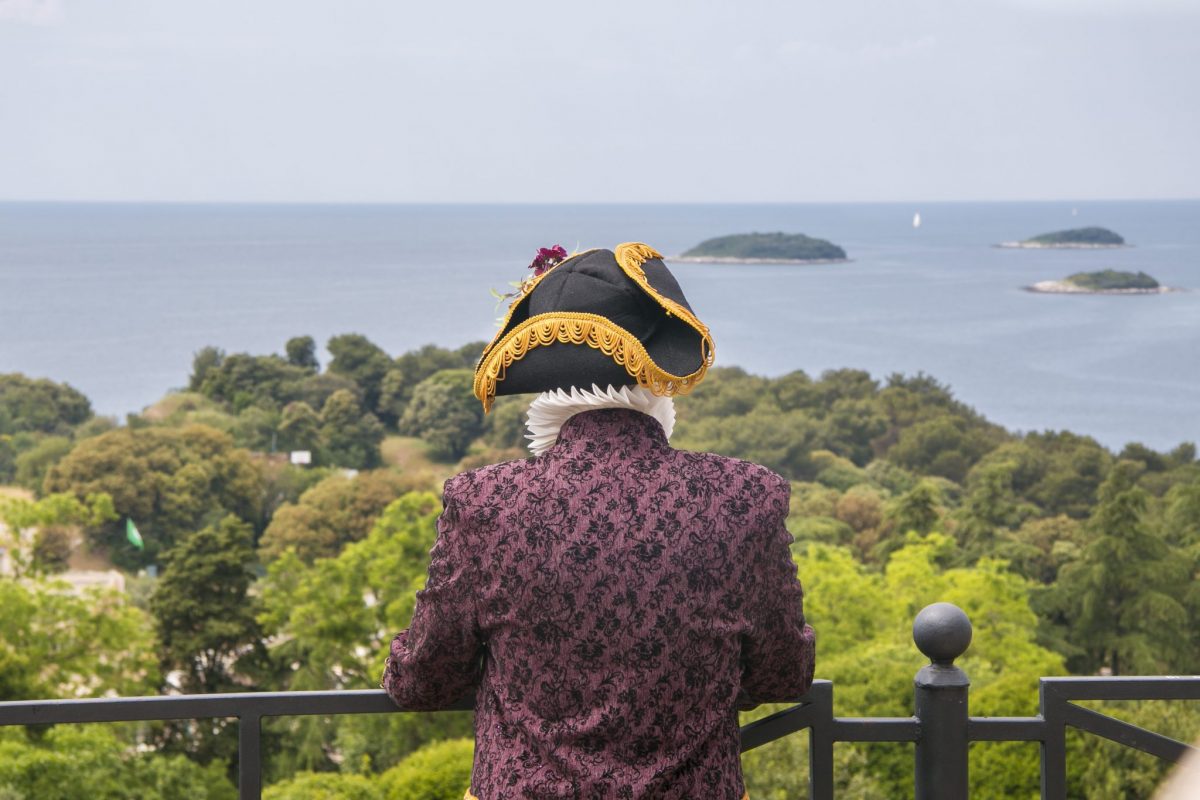 Casanova Tour: Unique walk with world's most famous lover
Vrsar,  love destination of Giacomo Casanova, adventurer and world's most famous lover, this summer will impress visitors, who will accompany Casanova in interactive costumed walk through the streets of the Old Town of Vrsar, on 12th and 26th of June, 10th and 24th of July and 7th and 21st of August. 'Casanova Tour' is a great example of promotion of the destination through its cultural heritage and its interpretation through storytelling and theatrical expression performed by Istra Inspirit.
Performers of Istra Inspirit will on 'Casanova Tour' bring all visitors on the unforgettable journey in the time of Vrsar County, when the seducer and adventurer Giacomo Casanova twice stayed in Vrsar. For the first time, as he wrote in his 'Memoirs' which served as a source for the scenario of this innovative tour, he visited Vrsar for three days in August 1743, as a poor and unknown priest. The second time he arrived in Vrsar as a soldier, during his trip which started from Venetian island of Malamocco, when his boat was achored for one night in Vrsar's harbor.
Giacomo Casanova, who has the reputation of the greatest lover in history, returned to Vrsar, allegedly because of the beautiful girls that are in Vrsar. Visitors of this tour will be able to discover the more intimate side of Casanova's Vrsar and all the interesting features that characterize his stay in Vrsar. They will also visit Viewpoint St. Anthony, Viewpoint Casanova, the main town gate and Casanova's Sanctuary. The actors and artists that participate in the 'Casanova Tour' are: Frano Novljan, Šandor Slacki, Luka Barešić, Sedina Cerovac and Ivona Bulešić.
This interactive tour starts in front of the Tourist Board of the Municipality of Vrsar at 20:00. Tour is not charged, with a mandatory booking at info@istrainspirit.hr or info@infovrsar.com. The organizer of this program is the Tourist Board of the Vrsar Municipality, with the support of Maistra d.d.